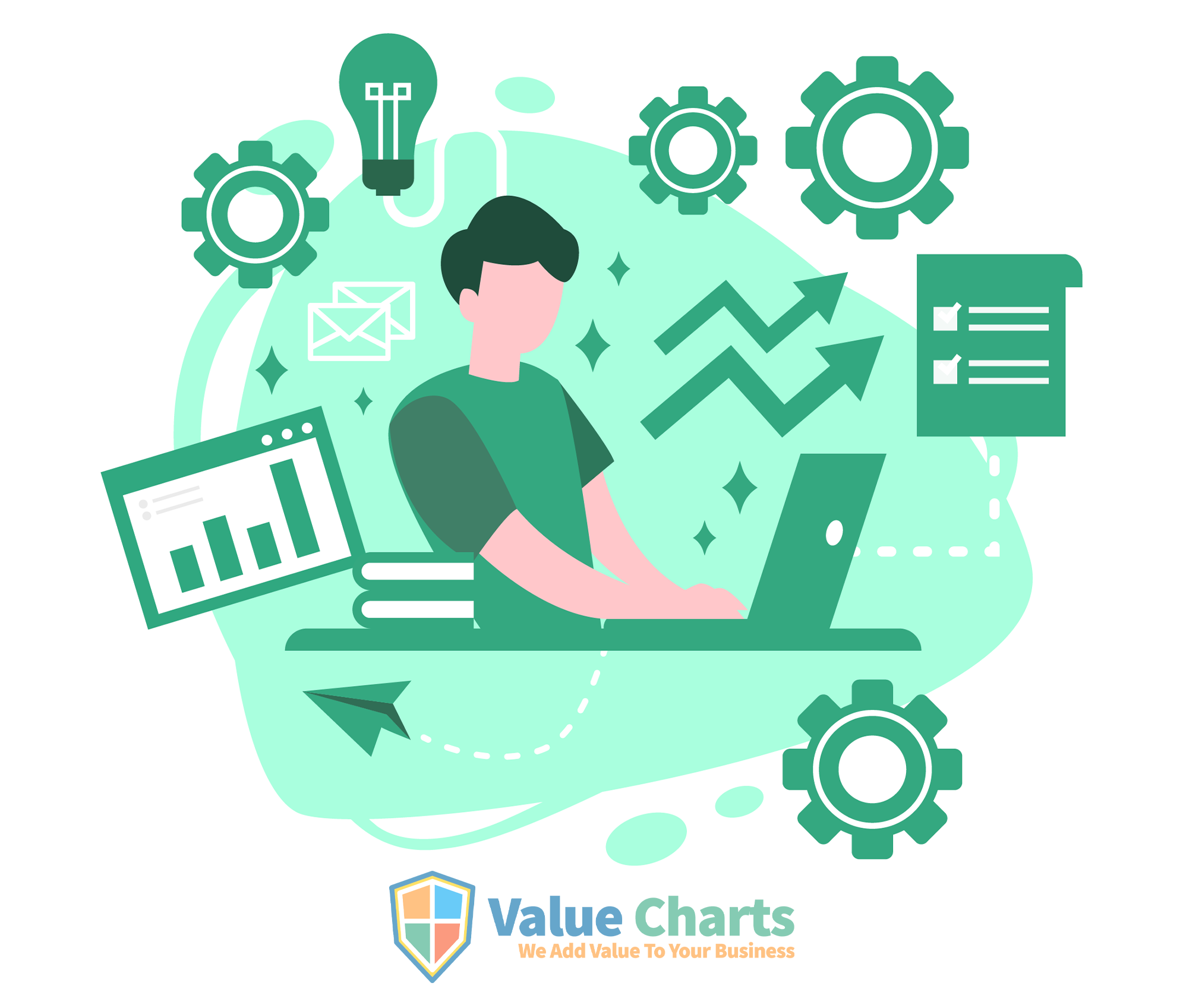 Value charts agile driver is a set of organized workflow patterns and process flow to guide enterprises in valuing lean and agile practices. Value charts Agility works on management , technology, manufacturing strategy, competitive driver model. The twenty criteria agile manufacturing measurement model are allotted. Value charts presents with agile framework to be easily designed and managed.
AGILITY THROUGH MANAGEMENT
• Organizational structure
• Devolution of authority
• Nature of management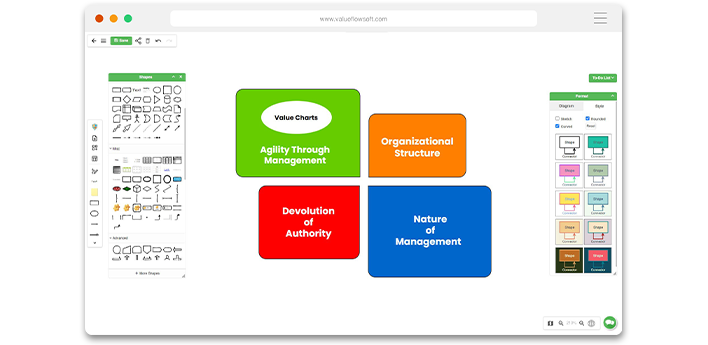 AGILITY THROUGH TECHNOLOGY
• Design improvement
• Production methodology
• Manufacturing networks
• IT integration
• Product life cycle
• Automation type
• Change in business
• Technical processes
• Time management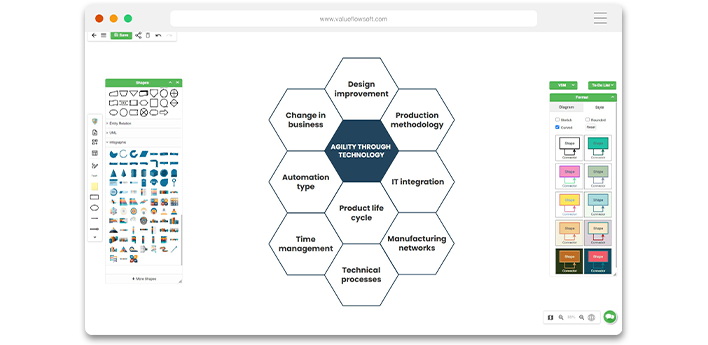 AGILITY THROUGH MANUFACTURING STRATEGY
• Manufacturing set-ups
• Customer response adoption
• Employee status
• Product service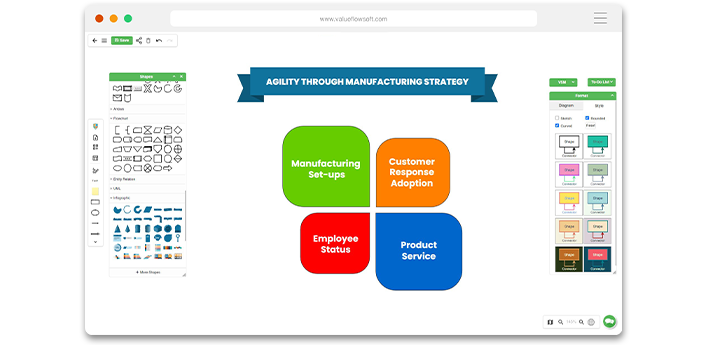 AGILITY THROUGH COMPETITIVE
• Status of quality
• Status of Productivity
• Cost management
• Outsourcing
• Employee involvement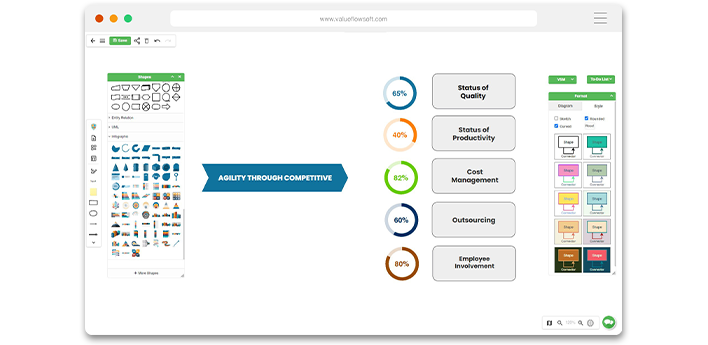 In Value charts an agile manufacturing or software development company, design is considered as the continuous activity for the Improvement company, Agile design is considered as the continuous technology, concurrent engineering, CAD, Design for manufacturing and design of experiments . In an agile company , flexibility is given highest priority. Electronically programmable production facilities shall be adopted.