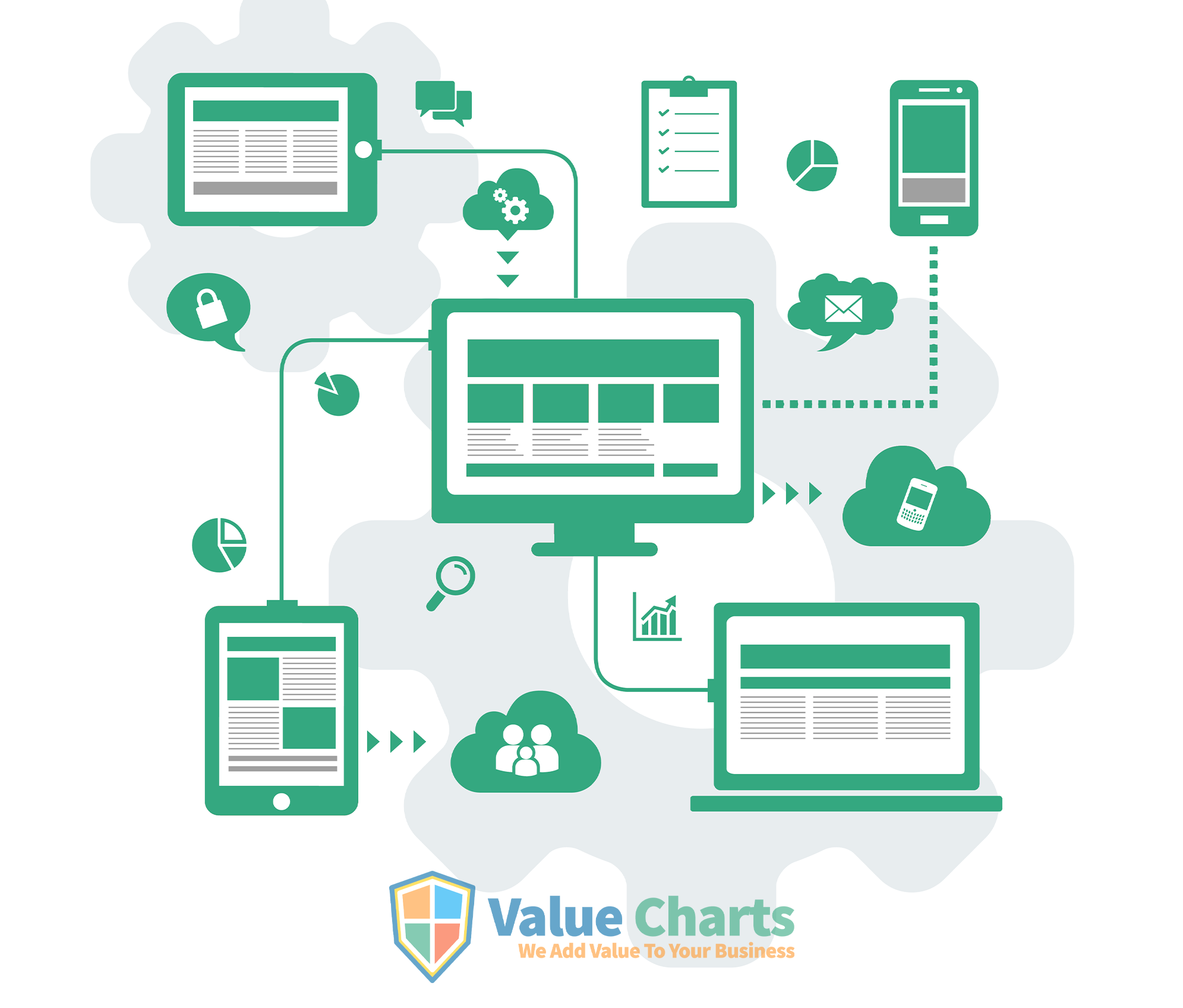 Moving with Cloud computing technologies has become part of life not only for IT industry but for all the micro to macro invasions all over the globe . Nearly all the industries and business are paving their way to become a part of cloud computing technologies which benefits them to reach world wide customer and travelling through internet is made easier to reach different part of regions to grow their business and friendship. Social media is a best example and easy to understand user interface about cloud computing .
The cost of managing and maintaining your IT system , collaboration efficiency improved , flexibility of work practises altered , accessing with automatic updates has reduced maintaining time with the structure of cloud computing . Value flow soft/value charts has diagram templates for planning the each stage on the structure of cloud computing .

As we know Cloud computing is a virtualization of technologies to form a shared infrastructure that enables web based value added services. Important services modules are infrastructure, platform and software services, Development and Data.
Applications – Saas
• Virtualization utility for services for users.
• Virtual desktop .
• End User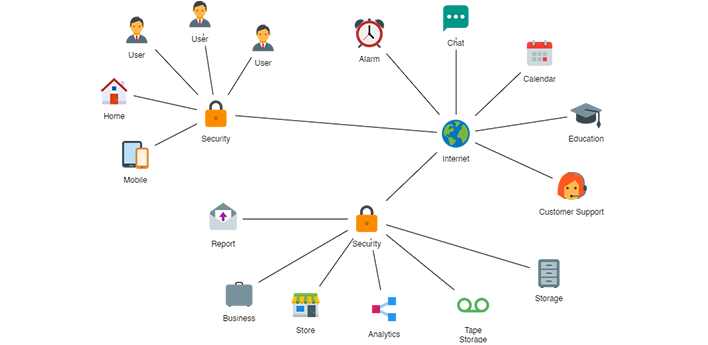 Users access to software or services which is assembled in the cloud and not on the User' device. Example : Google apps, drop box ,Salesforce.
The cloud computing offers many benefits like balancing of reduced hardware, configuration, and maintenance costs. It benefits organization by enabling collaboration amongst disparate communities and workgroups and has overcome challenges of boundaries in business solutions .
Security, Privacy, Integrity of the cloud computing are given key and prime importance throughout.
Platform-as-a-Service (PaaS)
• Offers access to APIs
• Programming languages
• Development of Middleware.
All these allows user's or subscribers to develop custom applications without installing and configuring the development environment using value flow soft .
Infrastructure- Iaas
In terms Iaas is the equivalent to servers and hardware
For example: Amazon Web services(AWS) , Cisco Metapod, Microsoft Azure,
Google Compute Engine (GCE) Are some of the major infrastructure provider. •Physical data centre. •Servers •Networking •Storage
Cloud storage:
An effective cloud storage has to be agile, flexible, scalable , multi-tenancy, and secure.
Cloud Computing Architect

Value charts can be a good planner supporter for engineers to designed , create , with the integrations of cloud computing management . Upcoming web designers , Android App developers, IoT mapping can find the best Templates, shapes and groups on value charts to give their company a thriving success with the Networking shapes Cisco framework , wireframe work , Software templates etc.
All you need with Cloud Computing Management is easily accessible with Value Charts.