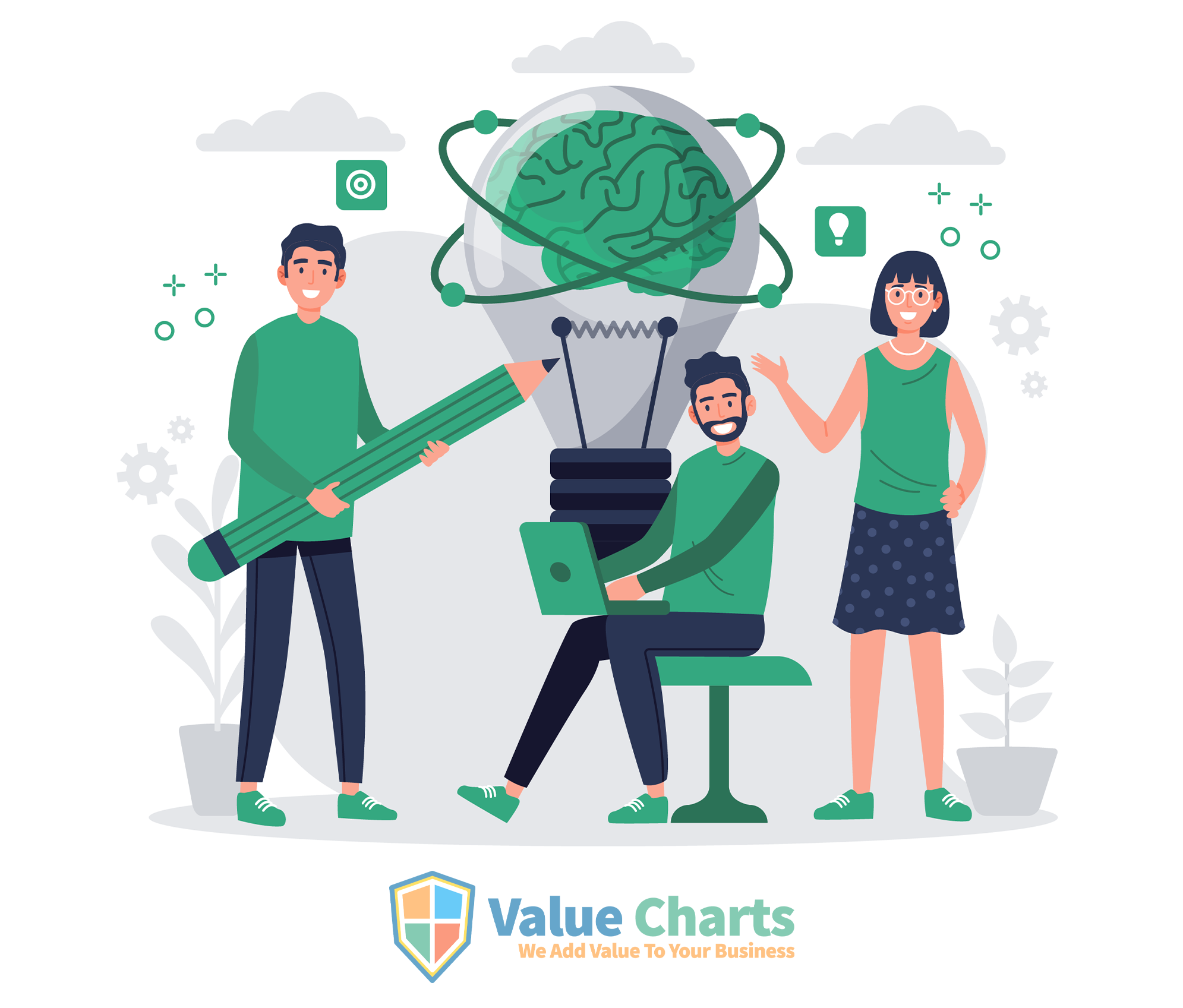 Brainstorming to a large or small Team of Project management or Product management is valuable with Value charts as a counterpart. Brainstorming happens with free flow of ideas to create new topics, solve questions or a problem with possible answers, relevant ideas and words.
Brainstorming is followed by two important strategy:
Identifying TO DO ideas.
Eliminating Not To Do Ideas.
Pondering of ideas are put together in a Flow to have a vision, Decision making needs to be done consciously. Thus it helps us to manage time we spend on a topic.
Types of Value charts:
Brainstorming flow charts
Fishbone: Reverse brainstorming for cause and effect.
Roots and Branches: For Cross functional industries.
Bubbles and Circles: Connectors and shapes.
Techniques of brainstorming:
Stay focused
Involve everyone
Invite wild ideas
Look for obvious
Cross- functionality
Suspend judgment
Don't stop
Display ideas
Rules of Brainstorming:
Stay Focused on the Topic.
One Conversation at a Time
Be Visual
Go for Quality
Flexible or Agile management Process
A Sudden inspiration
Bright ideas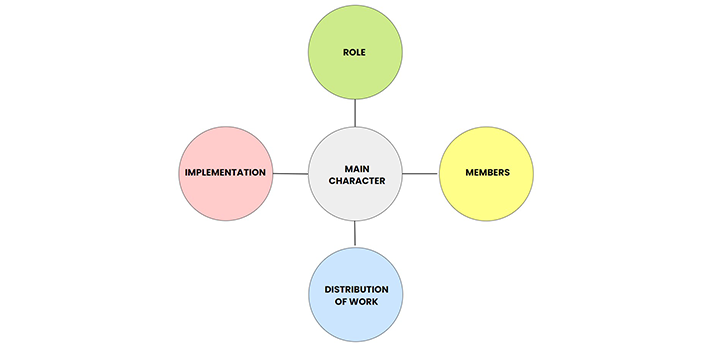 Brainstorming is a Lateral thinking process. A severe outburst of Excitement, It is Designed to help you break out of your thinking patterns into new ways of looking at things. Brainstorming is a widely used creativity tool.
How to plan brainstorming diagram flow:
Have your essay ready, make a short story about essay,
Centre of your diagram should be your Hero or main character of your essay may be cloud planning, IoT planning, Data Mining planning etc.
Value Charts has various modules of Mind mapping templates to visualize your brainstorming Ideas and collaborate with your team.